Get ready for your Poke-adventure with this comfortable pokeball messenger bag. Carry everything you need in this unique and nice bag. We bet you have not seen any bag like this one before.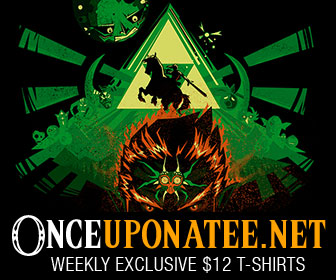 The pokeball messenger bag is designed to give you great comfort in the style of a Pokemon trainer, ready to catch your goals. This bag is perfect to carry your books, notes, pokeballs or a netbook.
This one is a lightweight cordura with a size of 14″ x 9″ x 5″. The Pokemon messenger bag has great bags great to carry all the items that you need, plus a couple of pouch in the front for extra storage and to organize better your trainer stuff.
This is perfect to carry around my Pokemon things, such my pokeball stress ball, my Pikachu Nintendo 3DS, and my pokeball replicas.
On the downside of this nice messenger bag, there is that the size is not really comfortable to substitute your backpack.
It would be really hard to carry all your books and notebooks. The best use for this bag is to carry around personal stuff or traveling.
You Will Love This Pokeball Messenger Bag
We consider the price to be really accessible compared to other Pokemon messenger bags.
It makes a nice gift because of its adorable design that includes the Pokemon logo and the images of a pokeball and Pikachu, the main mascot of the Pokemon franchise.
If you liked this Pokemon Messenger Bag, we encourage you to check it out in the store page.
You can also share this page with someone that you know, a Pokemon fan or a friend interested in growing his pokeball collection.
Just remember to not overload this pokeball item. Its main use is to wear as an attractive decoration more than to carry heavy things.